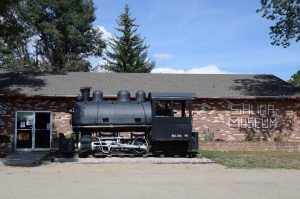 The Salida Museum is the Moonlight Monday non-profit on May 7, so we will benefit from their generous donation of 10% of sales.
Get a pizza, get a calzone, enjoy a brew, buy extras to freeze, but make sure you get to Moonlight Pizza to help our cause.
This year's project is painting the Porter Engine, so help us get 'er done!