Vandalism
It seems to be a common theme at remote historic sites these days, and we are no exception. Since last fall we have been fighting a losing battle with vandals at the Smokestack, including tagging and damage to the adjacent building. In March, they succeeded in pulling down a long run of chain link fence. Unfortunately, this means we are faced with a large and unexpected expense to repair the damage, and further secure the area.
If you can help financially, please head to our donation page. And spread the word to ask people to keep an eye on an important part of local history.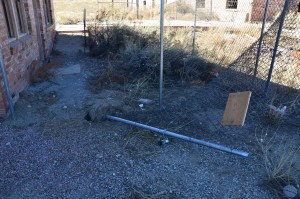 Gate post ripped out of ground. New gate, donated by Freeport McMoRan last fall, has been ripped off the post and mangled.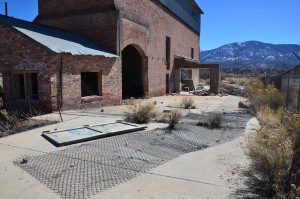 View of back. Secondary fence torn down and cement block busted out of wall running perpendicular to building.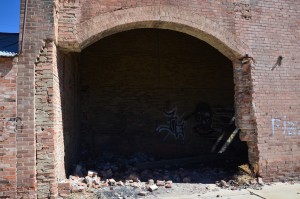 Columns supporting the arch are being broken out brick-by-brick.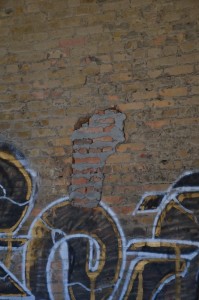 Patch to the front wall that we repaired last fall. Plus a small example of some of the tagging.
Truly sad to think that some one or some group has to be destructive in order to have fun.