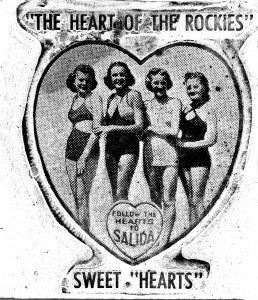 Winter Hours:
If you or your guests are looking for something to do, consider a visit! Our volunteers enjoy telling the story of Salida and the Upper Arkansas Valley. We are open Saturday and Sunday from 1:00 pm to 5:00 pm from Labor Day to Memorial Day Weekend. Admission continues to be $3 for adults, $1.50 for children ages 12-17 and $1.00 for children 7-11. Children under 7 are free.
Our hours are subject to volunteer availability. So, feel free to call and see if we are open: 719-539-7483. If you are looking to visit the museum and need a special time or day contact us and we will see what we can work out.
The museum is located in Centennial Park near Salida Hot Springs Pool and adjacent to the Chamber of Commerce visitor center on "I" Street at U.S. Highway 50 West.
New exhibits are being created on an ongoing basis, so if you haven't been back to visit recently, come and see the new displays and stories. Hope to see you soon!